Black Friday Sale 2018 is coming up in few days! Are you planning on buying something awesome from the USA at great price?
As a good consumer practice, it is the best to plan your shopping list earlier. We have gathered the collection of Black Friday 2018 ads from major stores in the USA. There are summary of deals all right here in one place.
Firstly, browse all our Black Friday Sale advertisement list. Click on the USA store that you wish to shop, it will directs you to its online store website ads. There are a lot of good deals on anything, clothing, fashions, electronics, kitchens, and many more.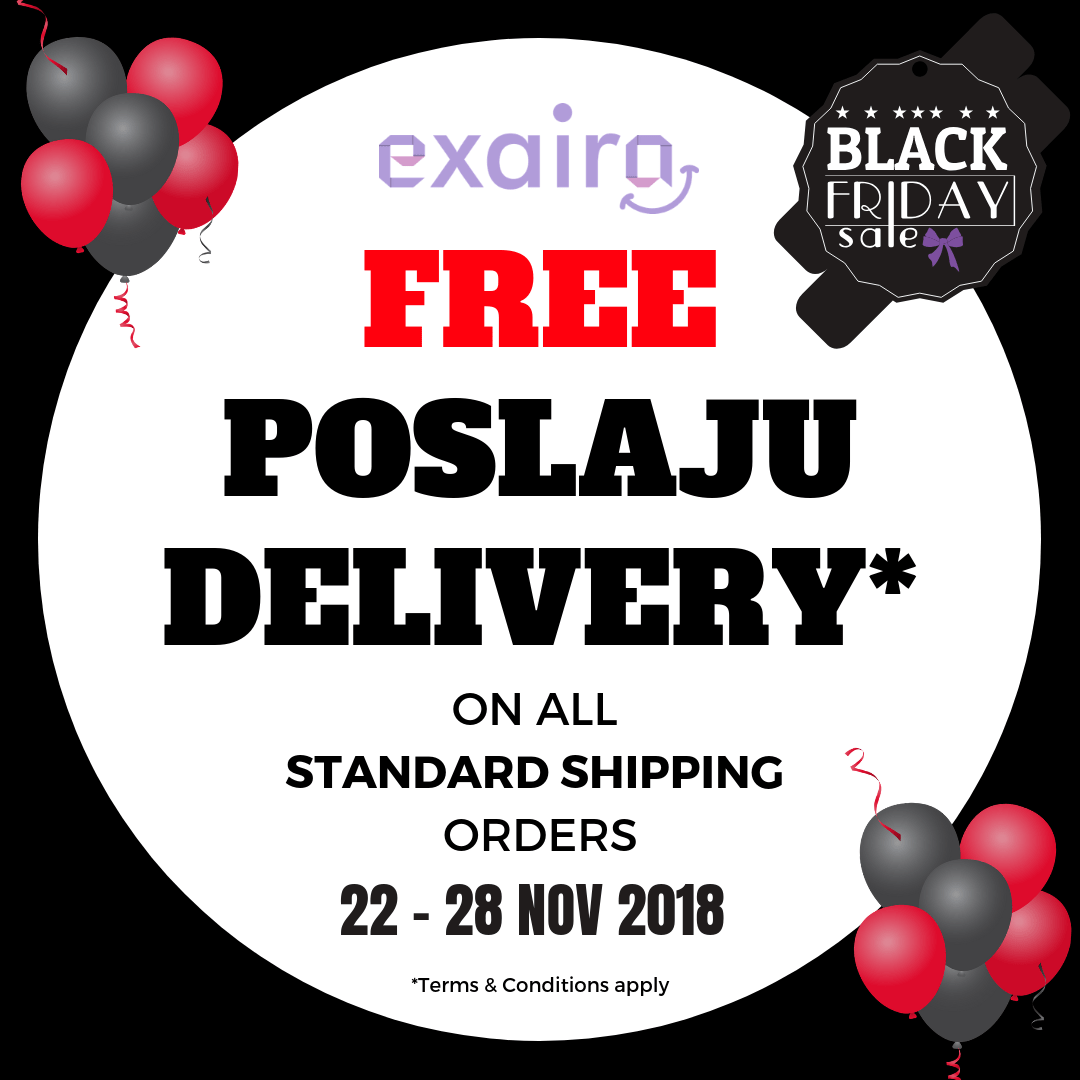 Secondly, start making your own shopping list. Focus on what are the things that you want to buy, for yourself, family members and friends. Also take note of the spending plan, this is good for your own pocket too. Feel free to utilise our Calculators in your planning. Our Calculators are designed to give you an instant estimation of the item's price and shipping costs.
Next, decide on how to get your favorite Brands purchased from the USA to Malaysia. Freight charges could be costly, not to mention customs duty and import sales taxes, in which you must think about it very seriously. As for a suggestion, you may purchase directly from the USA online stores, or simply request Exaira to buy and we will ship them to your doorsteps. We can provide you a standard shipping which will arrive within 9-14 business days and a sea freight shipping which will arrive early April 2019.
Lastly, you might want to fill up our Shopping Request Form and we are more than happy giving assistance to your quests. Don't be shy!
Thank you and a happy Black Friday shopping!